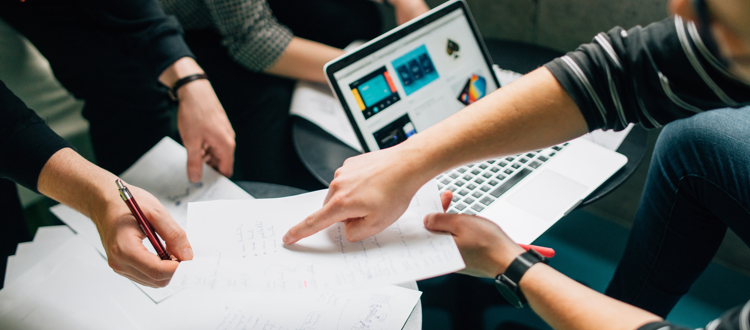 The Argument for Outsourcing Asset Recovery
It's not unusual for a company to outsource their asset recovery efforts only after having first attempted and failed to do it on their own.
These in-house recovery initiatives always begin with the best of intentions. Typically, one or more people within the organization are grouped into a recovery team, armed with little more than the URL of a popular lost property website as their primary tool. In a short time, they discover how limited the search functions of these on-line property locators can be, leading to frustration and a noticeable lack of results.
Maybe it shouldn't be a surprise then that the gravitational pull of the teammate's other work duties eventually take priority. Recovery efforts ultimately gets placed on hold as attention shifts towards those activities that generate more immediate satisfaction.
Even the Most Successful In-House Searches Fail
Independent industry analyses that compare the results of in-house efforts against those of outsourced programs offer a pretty eye-opening conclusion: even those businesses that are most effective on their own are missing, on average, up to 75% of their unclaimed corporate assets!
The Five Benefits of Outsourcing
Given such inefficiencies and challenges, using a competent asset recovery firm provides American corporations with the closest thing to a maximum reward/no-risk proposition as exists anywhere. Consider these benefits:
Technological advancements in data warehousing and data mining makes it possible for companies like Boomerang to make much more effective searches of state treasury databases. While some companies might be able to develop such programs for themselves, the cost for such systems could easily outweigh the assets recovered.

Systems such as Boomerang's Automated Property Locator provide broader search functionality by identifying property overlooked on the states' web sites due to misspellings, clerical errors and other data anomalies. These kinds of assets are of the type that in-house initiatives are most likely to miss.

An experienced asset recovery company knows the ins and outs of the process across all states and local governments. Such knowledge only results from the depth of experience that in-house efforts naturally lack.

Advance technology solutions and process management now make it possible for a recovery firm to automate the entire search, claim and recovery process. The client's total involvement isn't much more complicated than signing claim forms and cashing checks.

The asset recovery company is motivated to recover as much of a customer's lost property as possible. By law, these companies can only be compensated on the total value of the assets recovered. There's no upfront investment required. Therefore, their ultimate success is entirely based on the results of the search they initiate on your behalf.